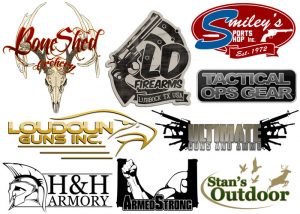 Every company needs an effective logo to represent their branding and provide consumers an easily recognizable graphic representation of the company and it's core values. Logo's can become the public face of a business and in examples of extremely effective logo design, can even replace the brand name as the most ubiquitous aspect of a company (see the Nike "Swoosh" or McDonald's "Golden Arches"). Creating and implementing an effective logo is an essential step in the evolution of any successful retailer.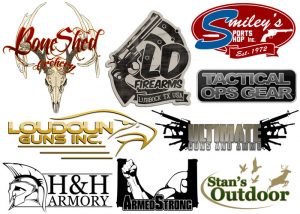 What is the purpose of a logo?
Logos are an aspect of a company's branding, they're used as the graphical representation of a company's values and goals. Logos are used to identify a particular entity in a sea of competitors, and help to inspire loyalty, trust and admiration among consumers. An effective logo design will help to convey not only what a company does, but what it stands for. Although logos are not generally created to be a salable commodity, it's not unheard for a great logo to become just that (again, see the Nike "Swoosh").
What elements make up a good logo?
Generally it's accepted that there are 5 basic principles that every logo should encompass:
Simple
Memorable
Timeless
Versatile
Appropriate
Simple: Often logos need to communicate both effectively and quickly. Logos need to be as easily recognized by someone speeding by a billboard at 70mph, as they would be by someone watching a 30 second commercial on tv. The key to speedy recognition is simplicity of design; the fewer elements, the easier it is for the viewer to distinguish what he or she is looking at.
Memorable: Of equal importance to the logo being recognized, is the logo's ability to leave a lasting impression on the viewer. The goal of an effective logo is to create a relationship between a symbol and what it symbolizes, to accomplish this task it must be easily remembered. An effective logo will be easily remembered so that the consumer can easily recognize the symbol of a company and what that company stands for.
Timelessness: In order for a logo to remain memorable it also must remain unchanged. Logos need to be created in such away that allows them to remain relevant even with changes in design aesthetics and popular preferences. Updates are appropriate from time to time, but the general feel of a logo should be created in such a way as to allow for changes in taste without compromising the logos integrity.
Versatile: Logos need to be able to function across a variety of different media and applications. For instance an ideal logo would look good on a website header, plastered on a billboard, or stitched into a company t-shirt. An effective logo should look as good in black and white as it does in color. Ideally logos should be created in vector graphics format. Vector graphics scale to any size and can be enlarged or shrunk to fit any application without a loss of quality.
Appropriate: The effective logo needs to take into account the audience it is hoping to capture and be appropriately designed with the intended viewers in mind. This isn't to say that every logo for a gun store needs to have a firearm in the design, however if you're intended audience is the recreational hunter you may want to include camouflage or a deer, where as a company going after tactical sales may want to include carbon fiber or soldier silhouette in the design.
What does good logo design cost?
The cost of logo design can vary greatly depending on the needs of client. How many logo concepts need to be presented? How many rounds of revisions are included in the design quote? What type of finished files are required, .pdf, .eps, .png, .jpg? Large companies have spent millions of dollars on logo design and implementation. OBN offers logo design packages starting at $499 that include multiple design concepts, one round of revisions, and final image outputs in several formats including scalable vector graphics.