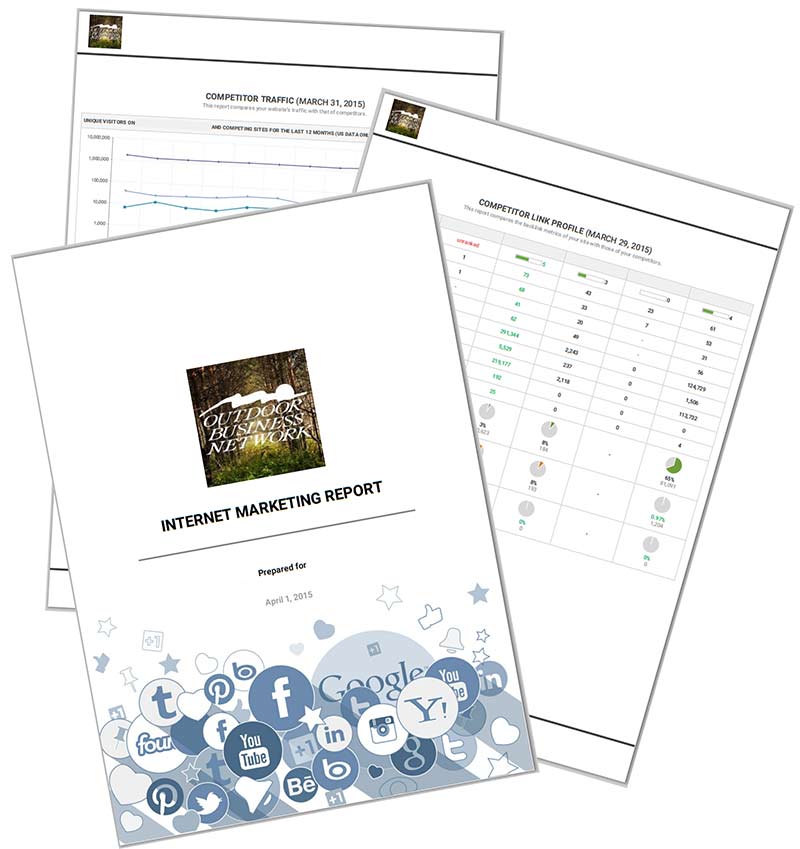 Search marketing should be a key part of your online businesses and marketing plan. However search marketing is much more than changing some text on your home page and hoping to come up on top in Google. SEO and SEM is now about your brand as much as it is driving traffic. We understand that promoting your brand and driving traffic are two separate but equal requirements at the core of your marketing program. At Outdoor Business Network, we take a strategic and holistic approach to search marketing. A good search marketer will never make guarantees, and will never discuss your keywords until after doing significant research. Don't just "spray and pray" or put your brand in the hands of a local college kid. Our search marketing plans take a consultative approach and usually include the following steps:
Marketing plan development
Keyword research
Initial project review and report
Server side optimization (source code and redirects)
Design optimization (image and load time)
Mobile optimization (dedicated mobile site or responsive design)
Meta tag optimization (titles, descriptions, keywords, alt tags)
On-page content optimization (text, headings, descriptions, links)
Site flow, link analysis and optimization
Content development (blogging, articles, viral content, videos, etc.)
Social media buzz management and promotion
E-mail newsletter promotion
Business profile optimization (yelp, google plus, etc.)
Local optimization (local search placement)
PPC (pay-per-click), CPI (cost-per-impression), 3rd party advertising management
Off site content promotion (inclusion in news, magazine, and blogger articles)
Monthly progress reports
And more….

As you can see, there is much more to internet marketing and search marketing than just putting a few keywords into your title. Talk to one of our experts and let us develop a complete plan to ensure your business is properly represented on the web.